If a forward-looking report from technology analyst Forrester turns out to be true, it could make for an interesting couple of years in the enterprise market, as Google divides its attention between maintaining a presence on a device that's gaining popularity in the workplace and trying to push other devices running its own software at the same time.
Tablet fascination
That device is the tablet, of course, and according to Forrester, business customers are expected to spend $10 billion on iPads in 2012, along with another $9 billion on Mac computers that encourage further iPad loyalty and vice-versa. The fascination continues through 2013, as Forrester expects $12 billion spent on Macs and $16 billion on iPads spent by business customers, while "Wintel" PCs and tablets will see a 3% and 1% decline in spending in 2012 and 2013, respectively. Toward the end of 2013, spending should pick up again on Windows and Intel devices.
That's interesting, but what about cloud building? Another aspect of the report states that while cloud infrastructure was up in 2011, those purchases are done and made, and only the biggest of players (governments and hosting firms) will continue spending at 2011 levels in 2012. Meanwhile, businesses will be, in a sense, distracted by implementing iPads and Macs into their systems, and will have less money to throw at things like virtualization, servers, and, implicitly, buy-ins and training for Google's own cloud solutions.
Anybody who's watched Apple over the last few years knows that they're taking tentative steps toward making Google a smaller, less essential part of the iOS experience. Apple has reportedly purchased a mapping company, Poly9, that could be utilized to replace the iPhone's Google-dependent Maps application. Siri, the smart voice-controlled "virtual assistant" in the iPhone 4S, could be seen as gradually training users to get answers back from their phone without really considering the source. And Apple's own iCloud service offers iOS and Mac owners a convenient place to keep their documents, email, and photos synced, making similar Google syncing require an extra step or two.
Odd position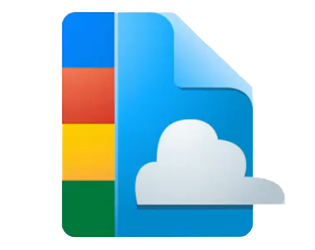 So Google is left in the odd position of trying to maintain a foothold on the most popular tablet with its (very, very nice) Google Search app and other initiatives, while also helping partners like Samsung push devices like the recently unveiled Note, a tablet/phone hybrid that offers enterprise-level security and deployment features.
Google also has to maintain something of a device-neutral approach to its cloud offerings, despite Apple's obvious move to get customers to rely on Apple itself for backup, syncing, and other services. Apple mostly ducked out of the enterprise market a few years back, but its increasing influence over the consumer market can keep Google from pitching its services as the best and only way for businesses to move their operations onto the web. It's a strange place to be, and it will get only stranger if Apple makes moves in the near future to actually push Google further away from its devices.