By David Politis
You've made the decision to go Google once and for all. You've gotten your employees on board and have begun preparing for the move, so what's next?
Previous parts to this series:
Configuring Google Apps
Purchasing Licenses
After making the decision to "go Google," it's time to begin executing the move. First and foremost, you need to purchase Google Apps licenses for the users in your domain. Though you can purchase licenses on a per user basis, we recommend buying licenses for all existing employees all at once. You've committed to going Google, so make the financial commitment and begin your migration. Plus, you cannot fully set up features in your domain, like Google Groups, without first purchasing a license for every employee.
As we discussed in Part 1 of this series, you can purchase seats through a reseller or you can buy them directly through Google. The complexity of your migration, the amount of data you need to migrate and the level of comfort your employees have with consumer facing Google products, like Gmail, will determine your decision here.
Go through the Google Apps Setup Wizard
After you've purchased user licenses, log into your account and visit the Setup tab in the Google Apps Control Panel. (To access the Control Panel from your Gmail inbox, click the gear icon and then select Manage this domain). Once here, you will be walked through Google's in depth setup wizard.
Make sure to go through each step carefully, choosing the appropriate settings in each section. However, you should not set up Mail in the "Set up your apps" section as doing so will cause all incoming mail to be delivered to Google Apps and not your current mail server. You can go back to the setup wizard once you've completed your migration and set up mail for yourself and your users.
Testing Google Apps
Log in and get familiar with Google Apps
Although you won't be able to receive mail on your Google Apps account (that won't happen until you redirect your MX records), you should spend a few hours fully exploring the Google Apps suite, including administrative tools in the Control Panel and third-party products in the Google Apps Marketplace. Be sure to:
Compose an email
Create a Doc, Sheet, and Slide
Set up your Google+ profile and conduct a Google Hangout
Explore mail settings like Labels, Filters, and Folders
Get familiar with Google Talk
Set up the Google Apps Migration Tool
Now that you've familiarized yourself with Google Apps on the most basic level, it's time to migrate data from your legacy system to Google Apps. Typically when you hear people talk about migrating data into Google Apps, this means mail, calendar and contacts, so that's what we're covering here. We suggest migrating your data and the data of at least one other person, preferably a "non-technical" employee, to get different perspectives on the new environment.
Prior to migrating any data, you should note what will and will not transfer over during the process and how data, once migrated, may be reformatted.
Depending on the system you're migrating from, data migrated over will vary. If you're migrating from Microsoft Exchange (the most common migration), check the GAMME (Google Apps Migration for Microsoft Exchange) (PDF) administration guide, pages 12-15. Below are some of the most commonly used Exchange features that will not be transferred during the migration:
Shared Folders – You can replace this functionality through Google Groups, which can serve as a distribution list, forum and more
.exe Files – (that were attached to emails)
Importance levels – Google allows you to mark messages as "important" or "not important" and you can also create a "priority inbox" to place "important" mail above general email
Signatures – Users can recreate email signatures in their Gmail settings or administrators can install a third-party tool to standardize signatures across the organization
External shared contacts – To regain this capability, you'll need to install a third-party solution through the Google Apps Marketplace
Tasks – Replace this functionality with Google's native Tasks feature, which appears directly in the inbox or install a third-party task management solution
If you're coming from Lotus Notes, visit the GAMLN guide (PDF), primarily pages 9 -10, to determine how various items are migrated over. Below lists various changes you should be aware of during the migration:
Mail folders will appear as Labels in Gmail – Label creation can fail for a folder if the user has changed the folder type to Shared or Private on First Use
Follow-up flags appear as Stars in Gmail
Unread marks are not migrated over
Calendar Migration:

Delegated attendees are not supported
Lotus Notes weekend rules are not supported
Migrate data to Google Apps for testing
Once you've made note of feature variance post migration, it's time to actually migrate data. As discussed, the system you're coming from makes a big difference here. For Exchange use the GAMME tool (or Google Apps Sync for Microsoft Outlook (GASMO) if there is data stored locally on users' computers), for Lotus Notes use the GAMLN guide (PDF), and if you're conducting a cloud to cloud migration, you can use an out of the box product like ShuttleCloud.
Note how long the migration takes (this will depend on the quality of connection you have where your server is hosted) as you can expect similar migration times for the other accounts in your organizations.
Review changes post migration
Once your data has migrated from the on-premise system to Google Apps, go through the following to test out the system (after all, you only have one chance to view any differences between the systems with fresh eyes):
Find a specific message using search in Gmail, as you no longer have features like sort and filter
Make sure that your calendar migrated correctly
Ensure contacts have populated
Be certain you know how to accomplish your most common tasks in the new system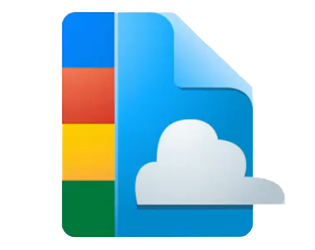 Having actually migrated data, set up your account, and explored all that Google Apps has to offer, you're now well equipped for the next phase of the migration – employee training and change management. To further prepare yourself for this phase, in which confused and hesitant employees are likely to have dozens of questions, be sure you can provide answers regarding employees' most heavily used features and how those features translate into Google Apps.
For more advice on conducting change management and employee training, be sure to check out Part 3 of this series.
David Politis is the founder and CEO of BetterCloud, the maker of FlashPanel, the number one cloud management and security tool for Google Apps, and the Google Apps resource site, AsktheGooru.com. Follow him @DavePolitis.
Also read: