Nine Conversations for Successful BYOD Decision Making
In recent years, BYOD in the business world has taken on a new aspect: that of mobile devices, particularly driven by the popularity of tablets and SmartPhones. In the last four decades, educational systems have frequently attempted to adopt trends in business to the educational process. The BYOD trend is no exception.
This report will discuss the ideas and opinions that IT professionals in education across Australia and New Zealand have towards BYOD and what it can offer the education system.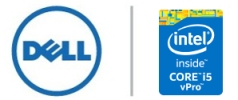 Ultrabook, Celeron, Celeron Inside, Core Inside, Intel, Intel Logo, Intel Atom, Intel Atom Inside, Intel Core, Intel Inside, Intel Inside Logo, Intel vPro, Itanium, Itanium Inside, Pentium, Pentium Inside, vPro Inside, Xeon, Xeon Phi, and Xeon Inside are trademarks of Intel Corporation in the U.S. and/or other countries.
Subscribe to the Daily Tech Insider Newsletter
Stay up to date on the latest in technology with Daily Tech Insider. We bring you news on industry-leading companies, products, and people, as well as highlighted articles, downloads, and top resources. You'll receive primers on hot tech topics that will help you stay ahead of the game. Delivered Weekdays